Location
ProPTT2 support several types of location tracking.
One is last location tracking of users and the other one is 1 day location traking of a user.
Client PTT location
ProPTT2 clients support map for PTT's location.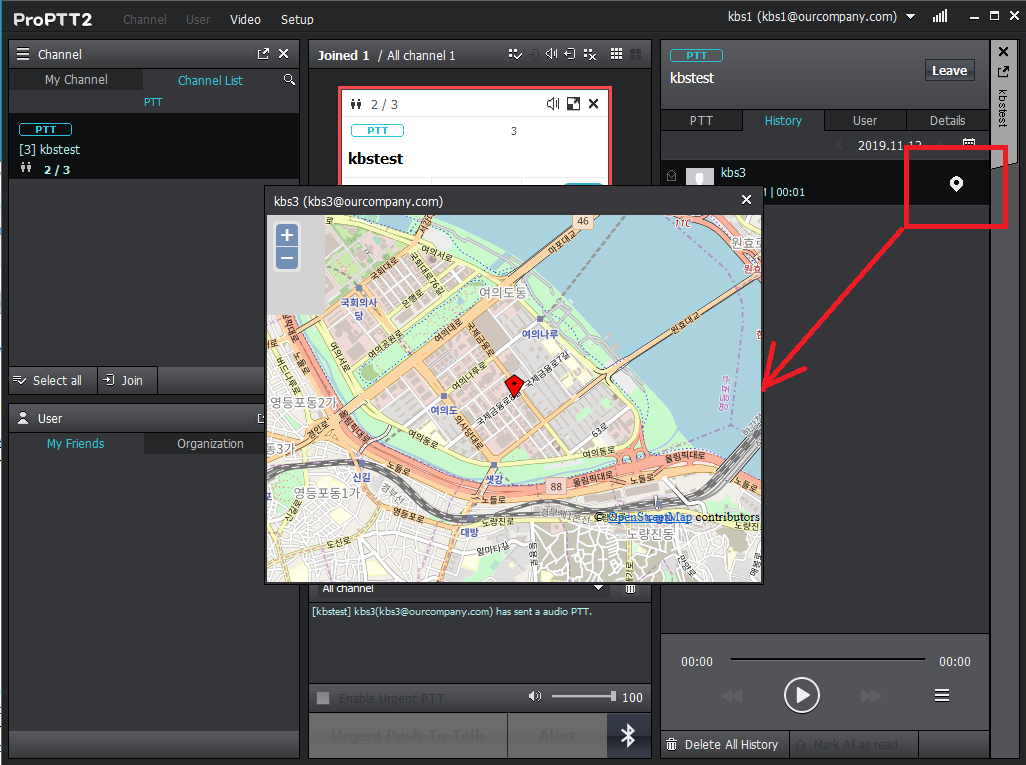 Client's location sending
ProPTT2 clients support map for user's location sending in a channel.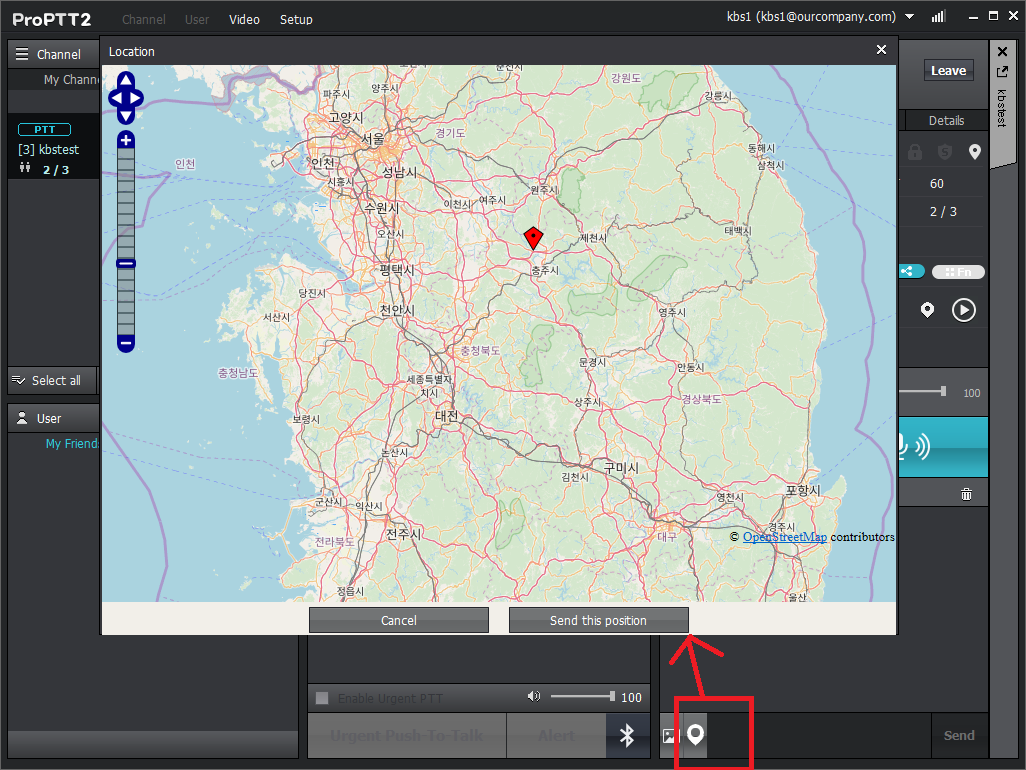 Client location tracking
ProPTT2 Android version support map for member's location tracking in a channel.
Enable location sharing on channel information in adminWeb.
Please note only channel leader can see the map.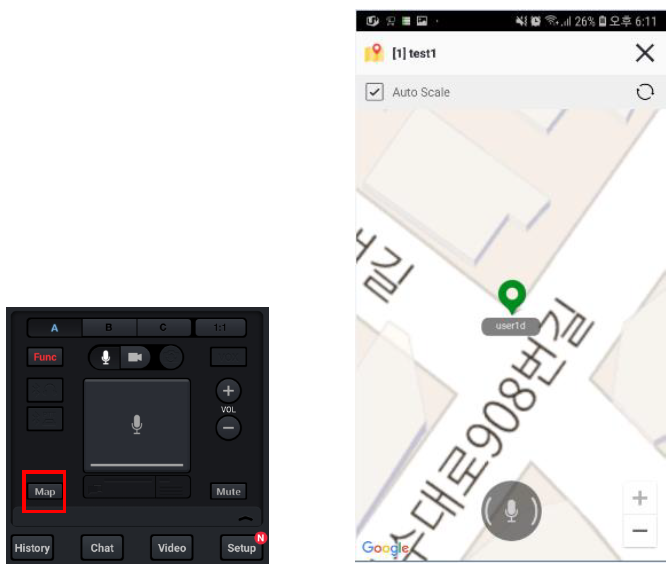 Last location tracking
ProPTT2 support 2 ways for last location tracking.
Polling
ProPTT2 Mini/Trial/Standard server support this way through adminWeb.

Admin and dispatcher can track last locations at adminWeb.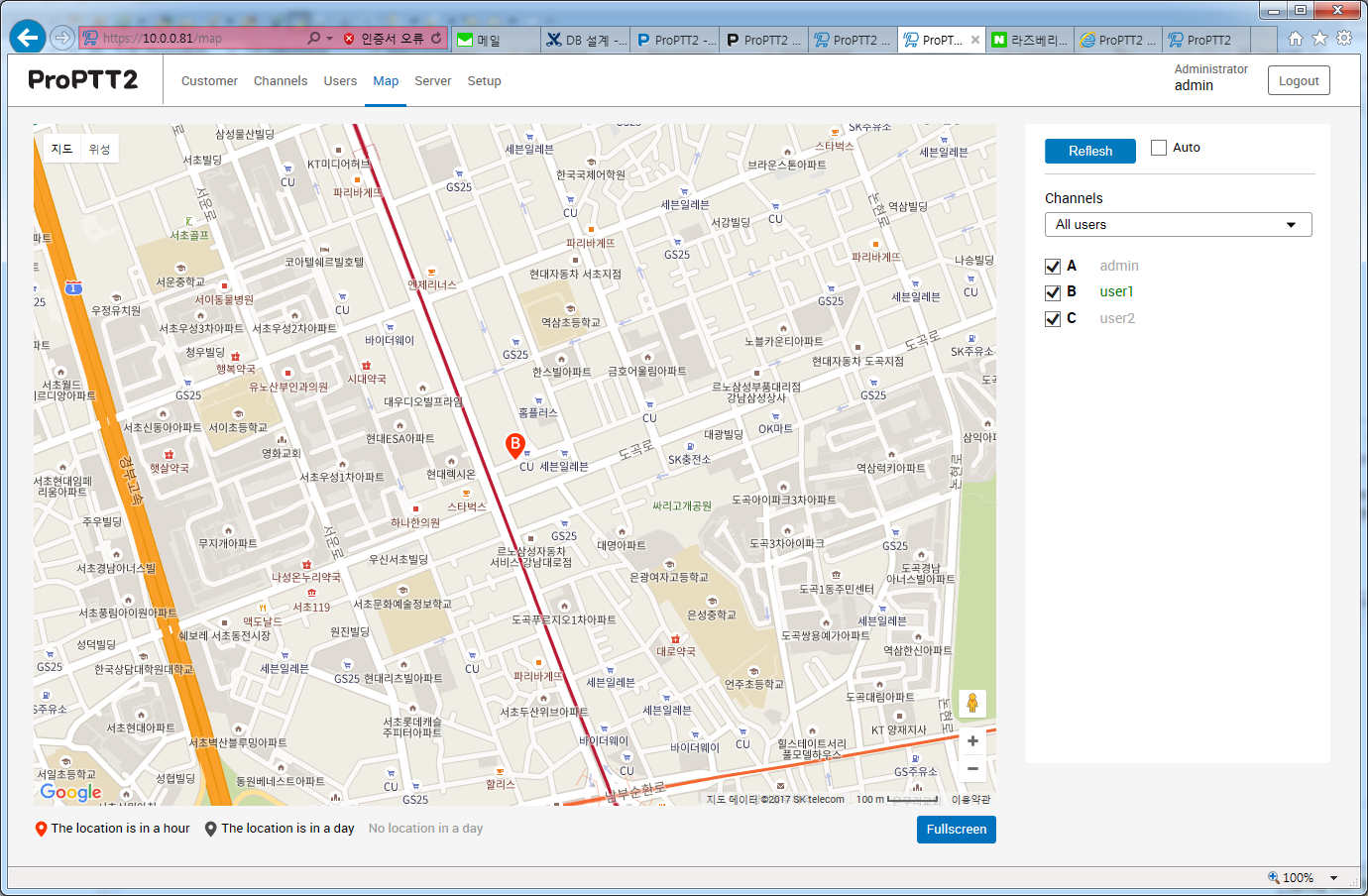 Real-time
ProPTT2 Enterprise server support this way through PC client. PTT's location would be also included.

Dispatcher can track last locations on PC client.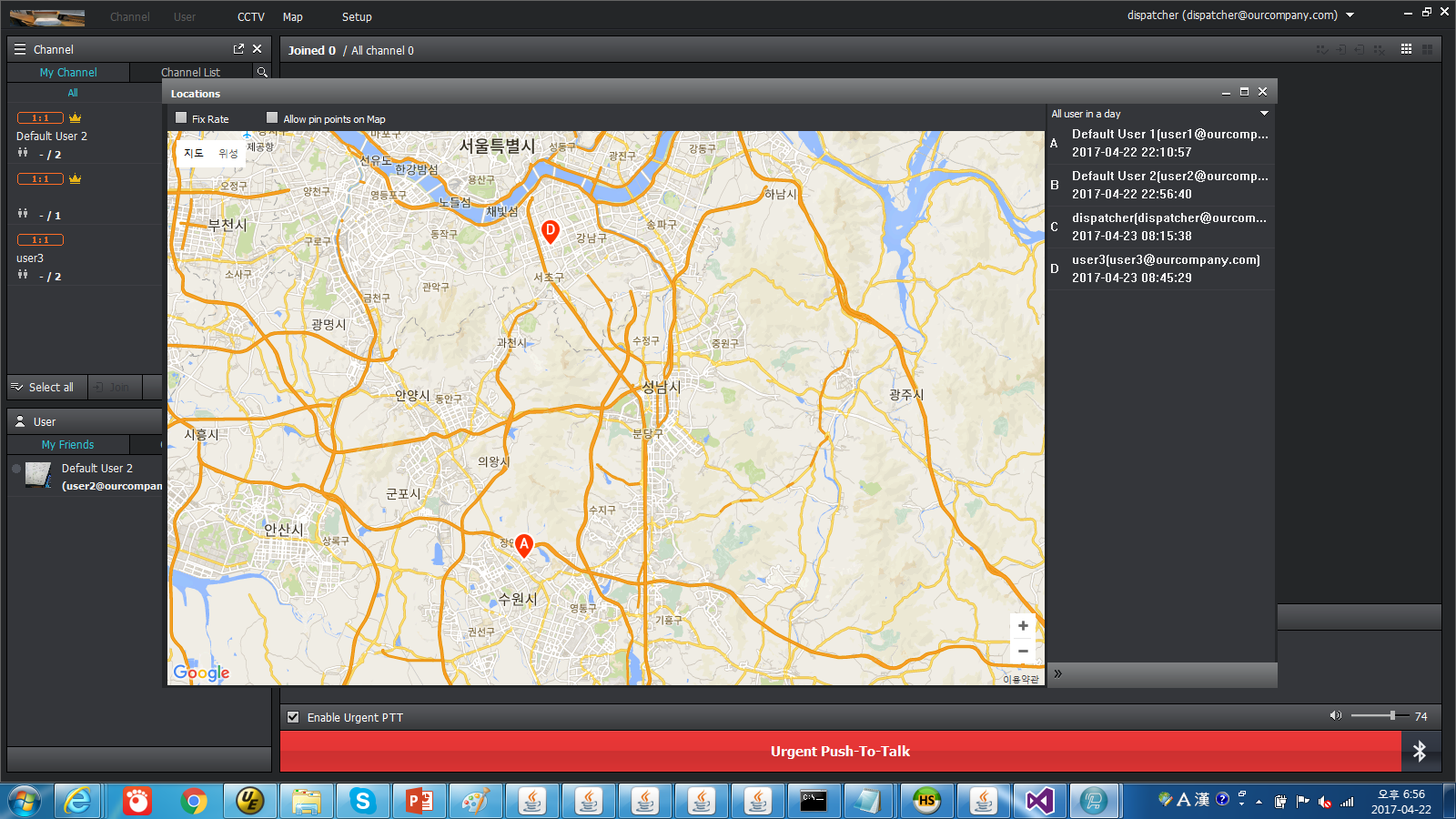 User 1 day location tracking
Dispatcher can see the user's locations for last 1 day. Only ProPTT2 Enterprise server can support this feature.