ProPTT2 Receiver
WiFi station is a portable PTT system with ProPTT2 mini server and WiFi router.
Requirement
Has a WiFi router
Has a battery
Has a ProPTT2 mini server
Hardware structure
WiFi router
Bettary
ProPTT2 mini server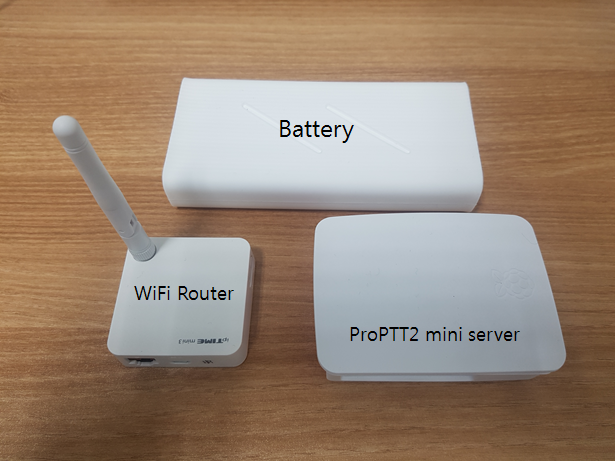 System structure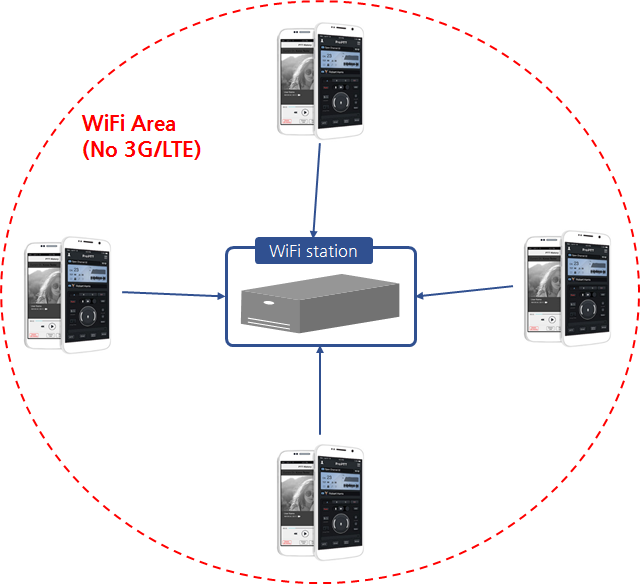 WiFi
We think 802.11ah would be better for WiFi station. (https://en.wikipedia.org/wiki/IEEE_802.11ah)
NEWRACOM Inc.
Newracom have the chipset and demo device.
https://www.youtube.com/watch?v=Hpgl38qbLuE