ProPTT2 SDK
Developers can make a PTT application with SDK themselves. PTT Server would be a cloud server or a package server.
Structure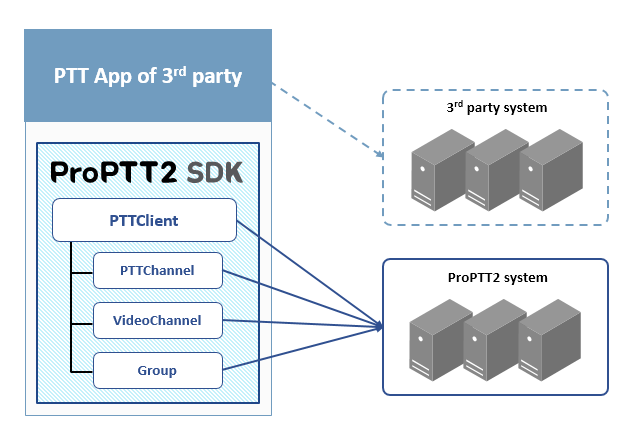 Limitation
ProPTT2 SDK has a limitation for usage.
ProPTT2 SDK is free, So there is a limitation.
- Display: 3rd party application must display "Powered by ProPTT2" on intro or main or information screen.