Customizing images
You can make the images on ProPTT2 android client.
1. Main logo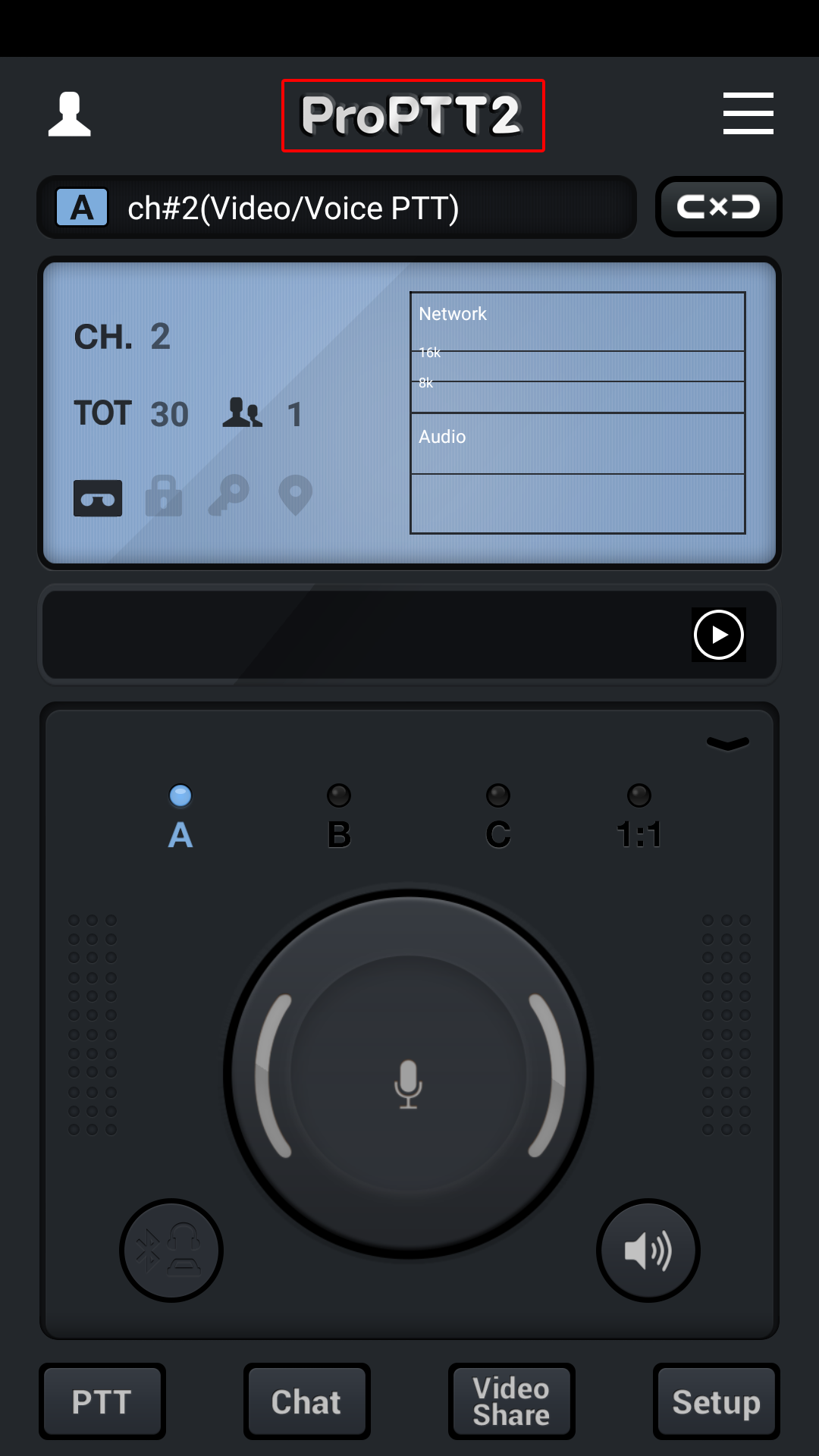 Main logo sizes
1. file name: top_logo.png
2. Logo images require four separate sizes for different screen pixel densities. (hdpi, xhdpi, xxhdpi, xxxhdpi).
Your logo image's height should be 24dp and its width need to be less than 220dp.
Below are pixel values for each DPI bins.
hdpi (width less than 330px * height 36px)
xhdpi (width less than 440px * height 48px)
xxhdpi (width less than 660px * height 72px)
xxxhdpi (width less than 880px * height 96px)
Main logo style
ProPTT2 Client has dark main UI, so we recommend to use a light colored logo image for your custom client.
Or you can just download a PSD file we provide for your instant customization.
| | | |
| --- | --- | --- |
| ProPTT2 Logo Style | PSD file, xxxhdpi size | Down |